Posted on
By The Trail Shop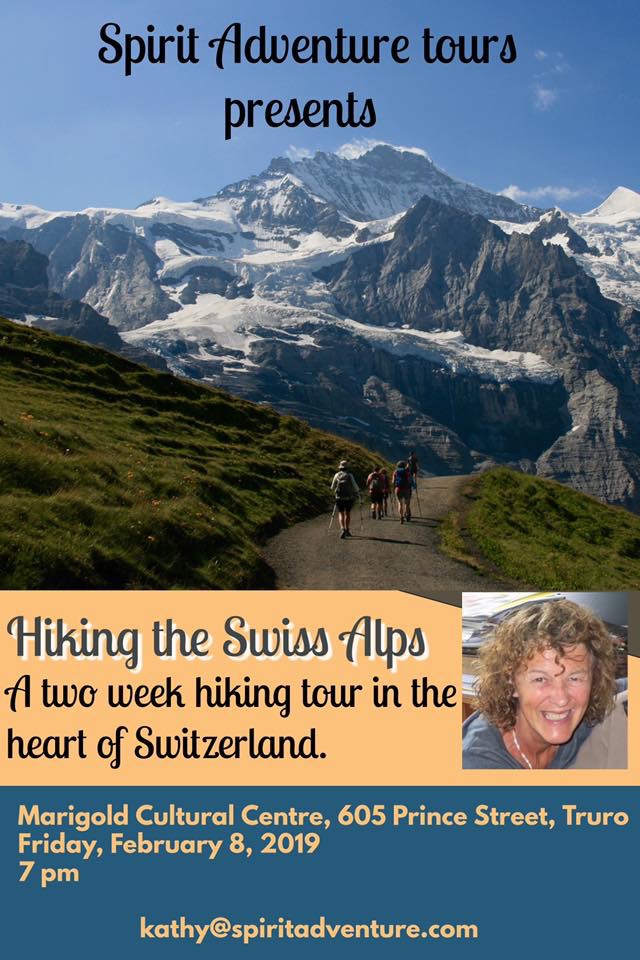 Spirit Adventure tours offers unique fully guided hiking tours based in the cozy, storybook village of Kandersteg, Switzerland. With its snow capped peaks, mountain meadows bursting with wildflowers and crystal clear glacier lakes, it is the Switzerland of our dreams.
Guests experience the heart of rural life in one of the few old pockets left in Switzerland where cheese is still made on the mountain and sheep and cows have the right of way on the streets. Hiking paths are endless and whether you are strolling through an alpine meadow, a vineyard, climbing to a mountain hut or hiking high above the largest glacier in Europe, there will always be time to take in the magnificence around you.

Guests live together in a farmhouse chalet, sharing evening meals. This is also the time to share stories, songs and make new friends. With a full rail pass, guests can easily travel to other parts of Switzerland and return home at the end of the day. A day trip to Italy gives us a chance to take off our boots, go for a swim, shop, have amazing wine and Italian cuisine, gelatto and return home to our cozy chalet in the mountains. Guests may also be tempted to try the summer bobsled run or go tandem paragliding. We believe in living simply, immersing ourselves in the local culture, eating well and enjoying every minute.

In our 25th year of mountain guiding, Spirit Adventure's guides have it down pat. We know the nooks and crannies where we truly can escape from the more traveled areas and give our guests an adventure that will invigorate, rejuvenate and relax. This is a hiking tour with a personal touch that will leave you wanting to return.