Cross Country Skiing at The Trail Shop
Did you know we are the only place in the HRM that rents cross country skis, snowshoes & gear?  Stop in and see us at 6112 Quinpool Road in Halifax and ask our expect staff about rental options, and a low daily rate of $30/per 24 hour period *security deposit applicable upon rental agreement*
The Trail Shop Halifax also has a wide selection of new cross country ski & snowshoe gear & equipment with brands like Saloman, Fischer, Rossignol and many more!
Need your skis prepped for the season, repaired or waxed? Then bring them in to us and let our Cross Country Ski Technician, Ike Whitehead, and he'll take care of all of your repair needs this winter season.
About Ik3 Whitehead: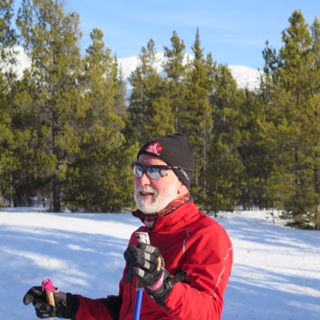 Ike has been skiing since the early 70's and have been involved in cross country ski racing since he was in high school.  Ike trained as a Level One coach under the NCCP, and Level 2 instructor at C.A.N.S.I.
Ike has facilitated several community coaching courses, acting in the role of an NCCP facilitator.  Ike also worked as an Official at both Provincial and National Championships, and has hosted a number of sessions on equipment, waxing and all about snow sessions. Ike also acted as an Administrator for the Provincial Association for over 30 years and holds a wealth of knowledge on the sport.
Ike is passionate about the sport and enjoys working at The Trail Shop.  His favorite ski day is "Blue Day"  (Swix) and his favorite saying is  "No such thing as a bad ski day".
Next time you are near The Trail Shop Halifax, pop in and maybe you'll catch Ike doing what he loves best - hanging out with the cross country skis;)
Ski Information:
Click here for where where to cross country ski in Nova Scotia.
Want to join a club?

Cape Breton Nordic